Regular price
$1,825.00 USD
Regular price
Sale price
$1,825.00 USD
Unit price
per
Sale
Sold out
Add Ons: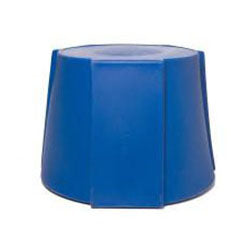 V-100 Vibratory Stand
$324.00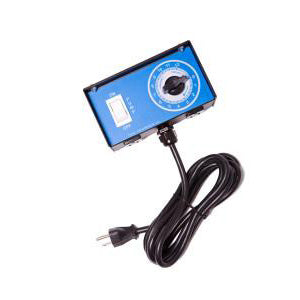 V-104 Timer
$173.00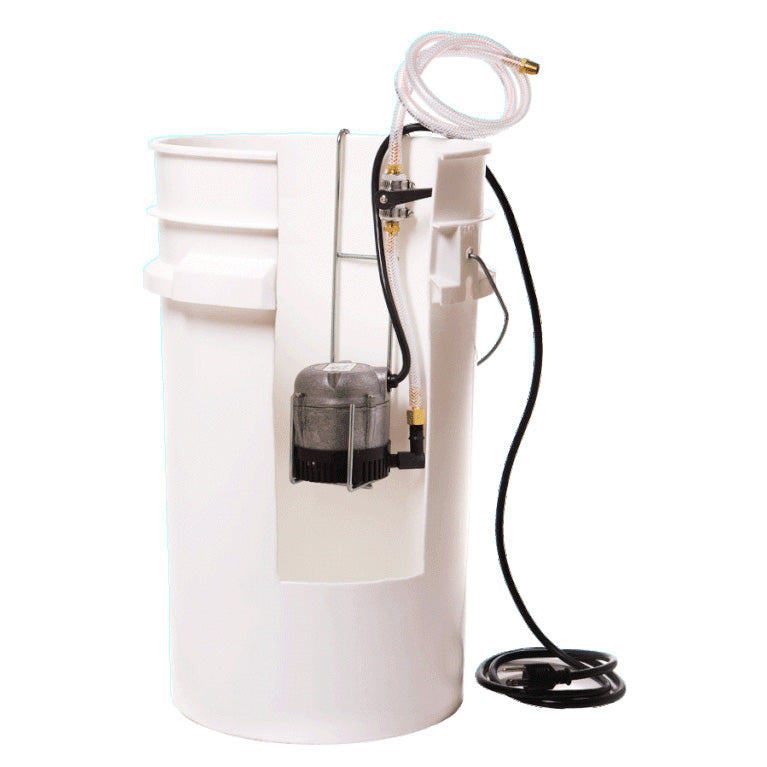 V-102 Fluid System (Little Giant Pump)
$185.00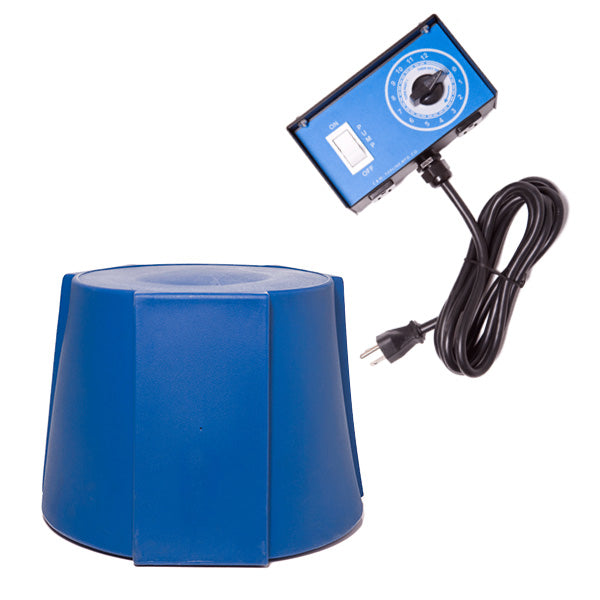 V-101 Stand & Timer
$501.00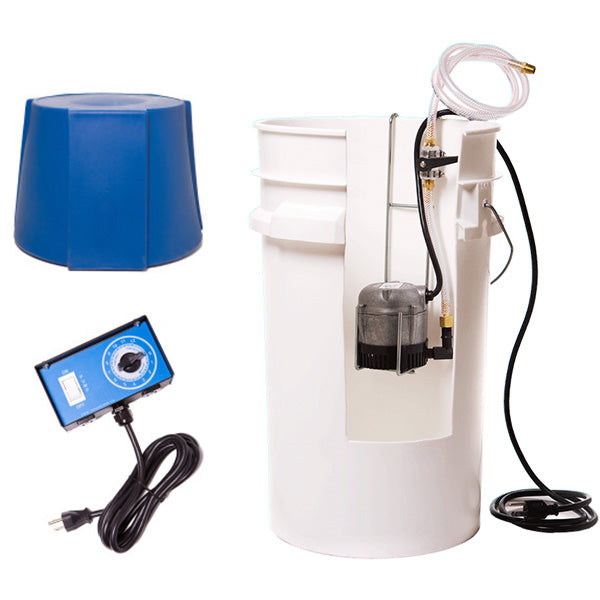 V-105 Stand, Timer & Fluid System
$679.00
Automate your costly and labor intensive part deburring, finishing, and cleaning with the TLV line of vibratory bowl finishing machines by C&M Topline. Get more done in less time.
3″ diameter dump chute with polyurethane expansion plug and bowl drain
Working capacity: 0.75 CF
Motor: 1/2 HP
Weight: 70 lbs, Ships via UPS
Overall height: 29″
Adjustable Amplitude
Includes Sound Cover

Approx. media fill: 50 lbs
Approx. part capacity: 120 oz
Approx. diameter: 19.5"
Approx. toroidal dimensions: 7" x 9.5"
Stand, timer, and flu
id system sold separately here
. Buy together and save. Not included in base price machine.
Share
View full details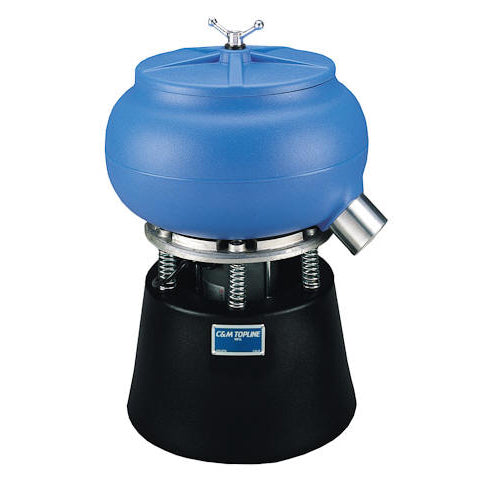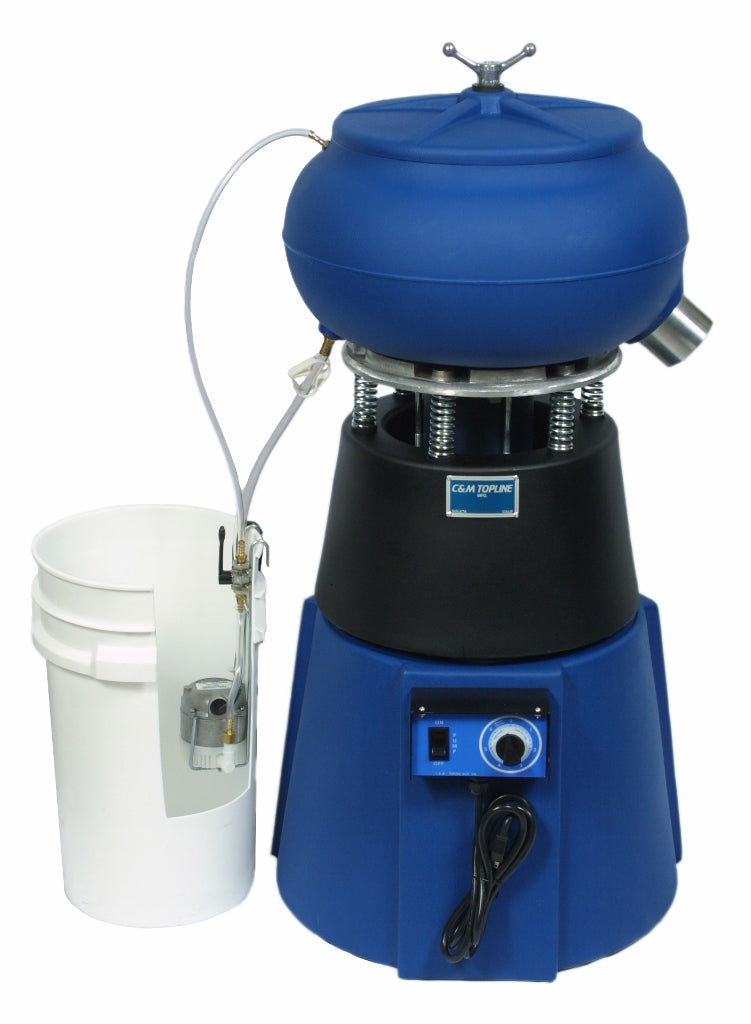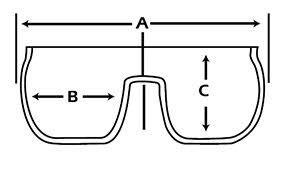 TLV-75
it's been working out great we haven't stop using it since we got it.
Great tool!
I have used both the 3 cubic foot and this smaller unit. Both are high quality. I was surprised at how quiet the 3/4 cubic foot unit is. And it works really well! I am thinking of getting another for a second stage.
Quite, effective tumbler
What a great machine. After years of using consumer grade products for personal use I chose the CM Topline vibratory tumbler for our family business that needed a way to quickly finish 304 Stainless. These are surprisingly quiet machines and the thoughtfulness around the design makes them a pleasure to use. Easy to dump the media, easy to clean, etc. A great choice for small parts for sure!
Solid workhorse
I bought one back in 2008. Started finishing aluminum parts right away with the 1/4" green pyramids. Fantastic results. Smooth parts with nicely deburred edges. Perfect for anodizing or for parts prior to TiG welding. Ran it up to 16 hours a day for weeks on end. Never missed a beat. I still have it but have slowed down to 8 hours a day. I've also used corn cob in it for polishing. Excellent for small delicate parts. Highly recommended for those who want to try adding a finishing operation to their shop. I think I might even buy another one...
Awesome machine
Purchased the tmv-75, with pump and timer. Solid machine well made works great! Cut my tumbling time way down! Shipped fast awesome service.