Regular price
$1,263.00 USD
Regular price
Sale price
$1,263.00 USD
Unit price
per
Sale
Sold out
Add Ons: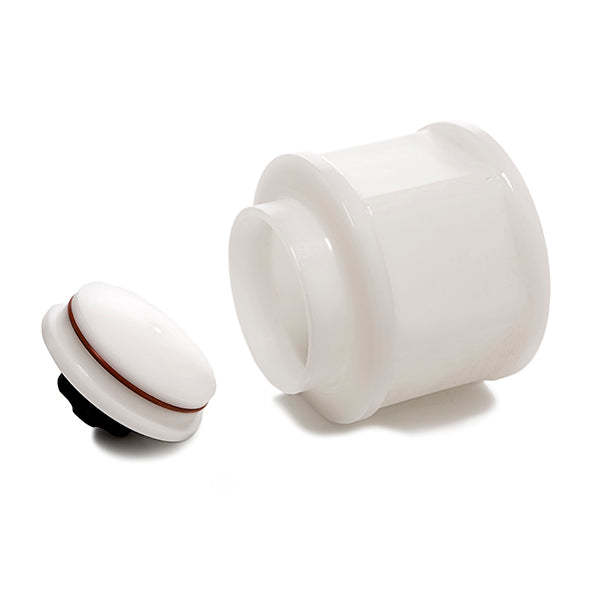 TL-1 IOL/MDT Style
$169.00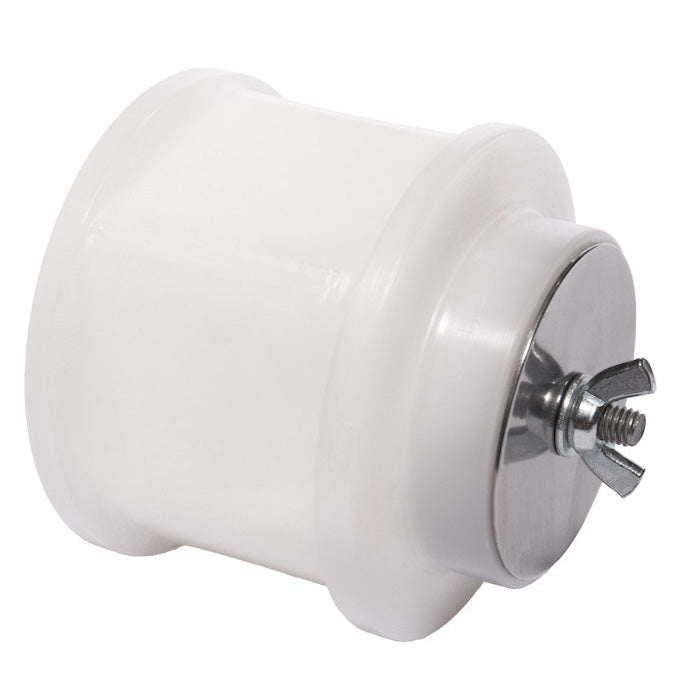 TL-1
$75.00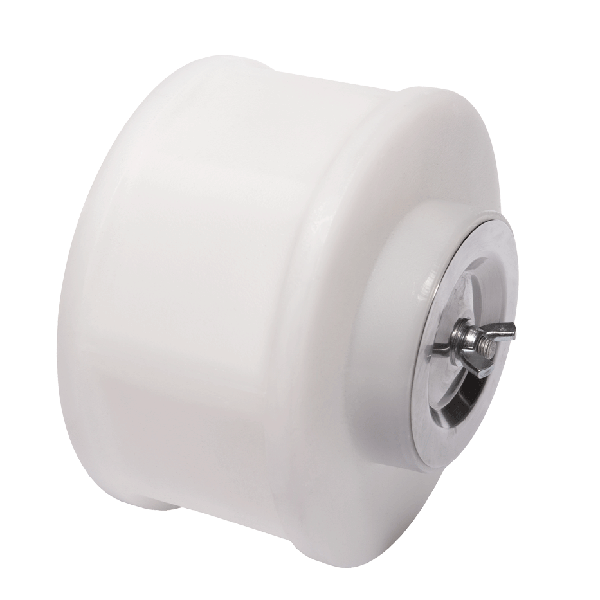 TL-2
$125.00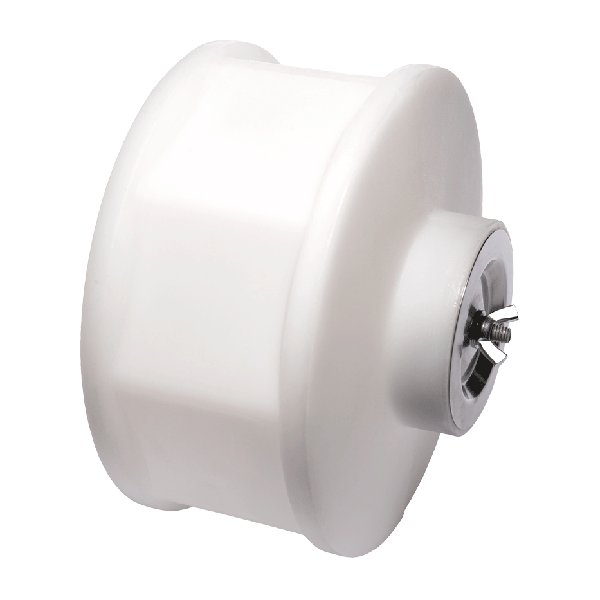 TL-3
$162.00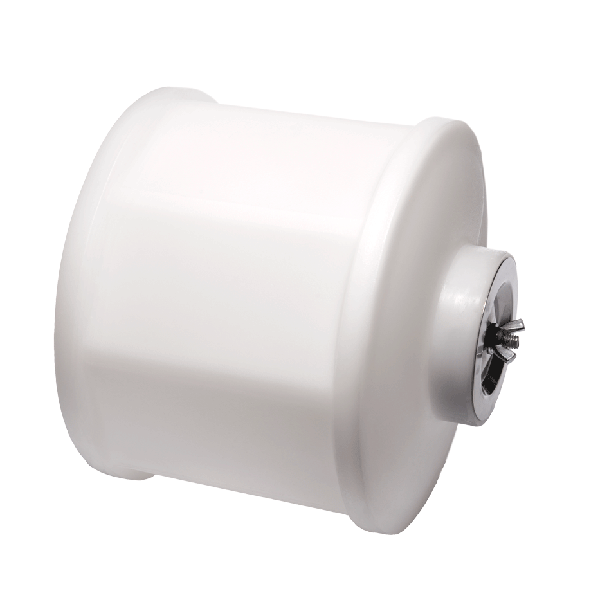 TL-4
$212.00
Automate your costly and labor intensive part deburring, finishing, and cleaning with the MiniMax Rotary finishing machine by C&M Topline. Get more done in less time.
Dimensions:  Length 23″ x Width 16″ x Height 13″
Bar Length:  9.25″
Bar Diameter: 1"
Approx. Bar RPM: 0 to 918
Inside Bar Spacing:  4.5″
Motor:  1/4 HP – RPM: 1725/1140
Voltages Available: 110v, 60Hz or 220v, 50Hz


Highly polished white fiberglass base designed for easy clean up*
Made for industrial and laboratory applications
Solid steel bars cast in high quality urethane
All three bars are belt driven and fitted with ball bearings
Available in 120 volts 60 hertz or 220 volts 50 hertz for export
Rheostat speed control, select any bar RPM between 0 and 918
Ideally suited for any precision tumbling activity
Note: Barrels pictured above not included with machine purchase
Made in the USA
Our variable speed machines are infinitely adjustable between 0 bar RPMs and 918 bar RPMs. See the included instructions for the AC-DC variable speed controller for help with selecting your min and max points.
Variable Speed Motor Controller Manual: Download Here
*Note: Variable speed controls not pictured
*Small cosmetic imperfections in the topcoat paint such as hairline cracks and corner chips occasionally occur during normal ground shipment handling. Cosmetic imperfection do not affect operation. Please contact us if you have questions or concerns.
Share
View full details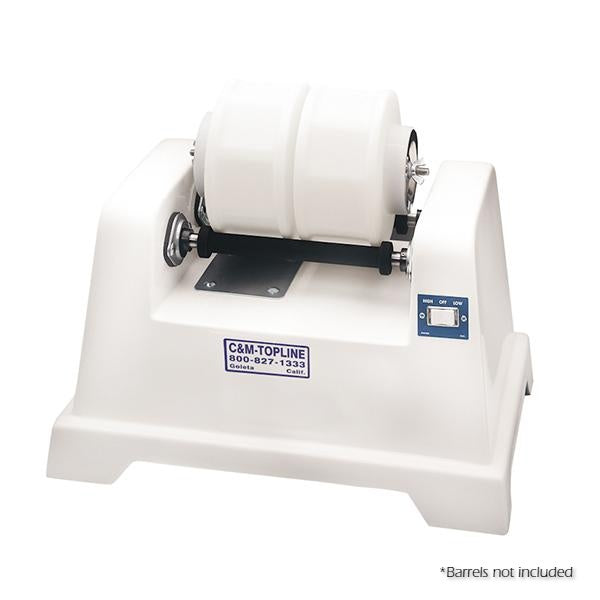 It works great but….
The unit works as expected, coming from a Frankford tumbler, to an "industrial" one, the difference is massive. The price reflects the difference of course, this is belt ran unit, making it more robust and heavier duty, where as the Frankford is more for light duty purposes. The product arrived with damages that occurred during transit, the corners of the base seem to get damaged during S&H, even tho these issues don't affect its performance, you would think that they would improved their packing method, but they don't. Also, the quality of the barrel isn't the best, since they seem to mold these 2 pieces together, there is an unevenness issue when marrying the 2 half's together. They do grind/ sand the areas that end up uneven, but the barrel ends up looking "cheap" in my opinion. When you're spending almost 2K on a piece of equipment, the statics are important IMO. I did reach out to customer service and complained about the damages during shipping, they did give me a $100 refund, but truth be told, I rather have an "undamaged" unit than getting $100 back. I was also offered a return shipping label, but I needed this piece, and I wasn't going to send it back and wait for another one, that would potentially arrived damage as well. I highly recommend you improve your packaging process and also improve the manufacturing process of the barrels. PS. I also had to wait several days before this item was shipped, I was told they were backordered on some parts needed to complete the unit.
Thank you for the detailed review. I do apologize for the shipping damage. Unfortunately damage by third party shipping carriers does occur regardless of the packaging we use which is robust. We did offer to have you send back that machine free of charge for a replacement which is the best we can do in that situation. The molded barrels are made using industry standard rotational molding. No process is perfect but this the best way to make long lasting plastic barrels. We hope the machine helps you save time and money in the long-term. Kind Regards, C&M Topline